05-25-23
» 77T(195mesh) polyester silk screen printing mesh / bolting cloth
77T(195mesh) polyester silk screen printing mesh / bolting cloth considered as a medium mesh, suitable for coarse colloidal sol inks, widely used for printing on textiles, ceramics, etc.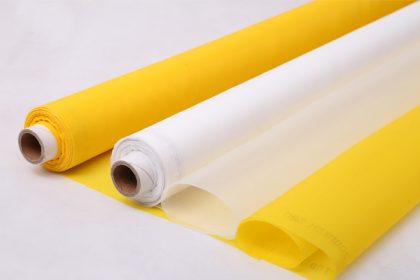 Advantage
1) High Tension: The fracture resistance is high, and the tension value of the printing mesh is significantly higher than that of the ordinary printing mesh.
2) High Stability: The tension remains very stable during the printing process, thus ensuring the printing quality and the service life of the screen.
3) High abrasion resistance: The high-quality fiber is used as the raw material, and the surface of the screen is specially treated to withstand high pressure and multiple frictions.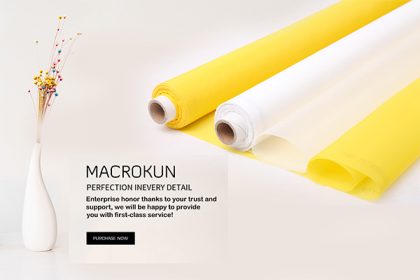 [White and Yellow color mesh differences]
White mesh is the more economical of the two, and is primarily seen in lower mesh counts used for less-detailed designs. Higher count mesh is usually dyed yellow because the color yellow acts as a canceling factor for UV light and prevents refraction along the mesh strands when burning your screens. This allows for a more focused and precise exposure, keeping your screens as crisp as possible.
Pre: HOT SALE POLYESTER FILTER MESH
Next: LIQUID FILTER BAG