12-17-19
» TETKO MAT Screen Tensiometer
Tensiometer is used to measure the tension of the stretched mesh, and is an indispensable tension measurer in the stretched net process.
Selecting a high-precision tensioner is the key to plate making and overprinting.
TETKO MAT Screen Tensiometer is easy to operate and easy to read. The error is small and the accuracy is high.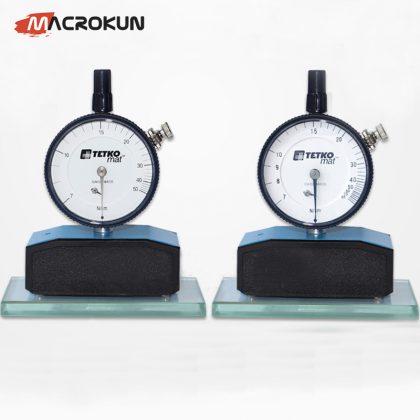 Detailed specifications
Steps for usage
1)Zero adjustment
Take out the tensiometer from the packing box, place it on the glass calibration block, turn the fixing screw counterclockwise to make the zero adjustment dial rotate. Rotate the zero plate to zero and confirm.
2)measuring
Flip the grid and place it horizontally (PCB contact surface facing up). Place the tensiometer on the four corners and the center of the screen, check the tension value at each point, and record the minimum value. Check whether the screen tension test value is within the allowable range. If the measured value does not meet the standard, please report to the engineer.
3)After the measurement is completed, put the tensiometer back into the box in time, and then put it back on the tool holder.
Next: Screen Printing Kit