07-02-20
» Liquid Filter Bag
As an economical product, non-woven filter bags are available in polypropylene or polyester materials. The choice of material depends on the customer's requirements for temperature resistance, acid resistance and alkali resistance.
Felt filter bags are suitable for the filtration of medium and low viscosity liquids. Provide a stable high filtration flow rate, effectively capture all kinds of soft and hard impurities.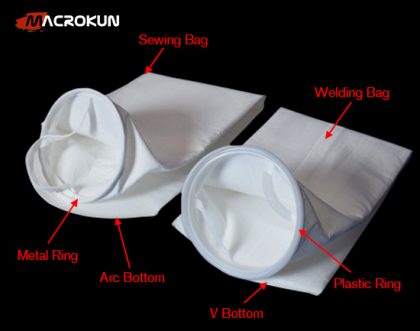 Features
1. Can resist acid and alkali, organic solvent and good tensile strength
2. Filtering and purifying fluid to remove impurities
3. Reusable and easy to clean
4. Efficient oil absorption capacity
5. A wide range of filter material chemical compatibility
product description
Our liquid filter bags come in many different sizes and shapes, and support customization.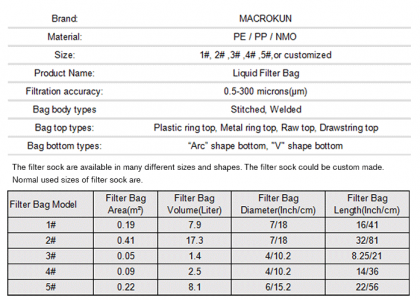 Application areas:
1. Electric paint coating line filtration.
2. Pre-discharge treatment, circuit board production cycle water filtration.
3. Automobile production coating line, metal casting, pre-ultrafiltration protection filtration, spray water filtration and oil filtration.
4. Solid-liquid separation in petrochemical, light industrial food, metallurgy, electronics, pharmaceutical, etc.
5. Handling pre-cleaning, electrophoretic paint, spray rinse water, circulating water, etc. in the automotive industry.
6. Solvent purification treatment, resin treatment and wastewater treatment in the paint industry.
Pre: Mesh Bubble Filter Bag Kits