11-23-21
» 120T screen printing polyester mesh
120T screen printing polyester mesh is very suitable for printing finer details on high-quality paper and cards with fine details. It does not let too much ink through, so it is not suitable for bold printing on fabrics.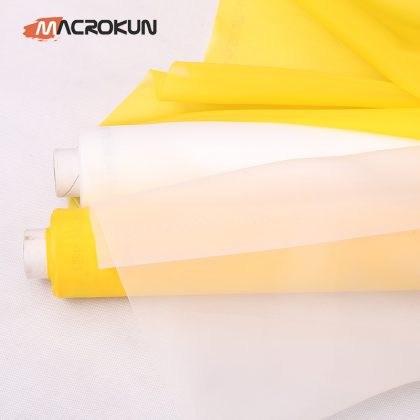 Features:
1. Good tension, exquisite woven silk screen printing
2. High air permeability
3. Acid and alkali resistance
4. Wear-resistant, long service life
Manufacturing process
Weaving preparation → warping → weaving → beginning
Inspection → cleaning → heat setting → final inspection → enter the market
Usage:
It is widely used in T-shirt printing, textile printing, clothing printing, ceramic printing, PCB printing, glass printing, chemical printing, etc.
Pre: Floor Type Six Color Six Station Double Wheel Screen Printing Machine