07-05-21
» Screen Printing Plastic Ink Spatulas/Ink Knife
Screen Printing Plastic Ink Spatulas/Ink Knife are made of chemically resistant plastic, which promotes the transfer of ink and coating, and is very suitable for screen and lithographic printing machines.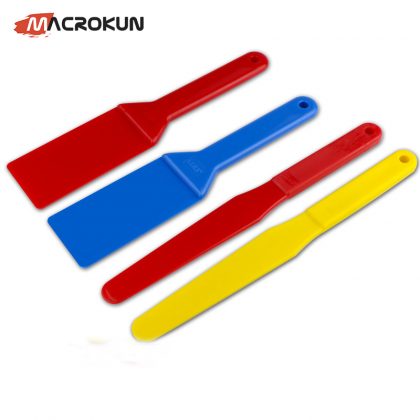 Features:
1)Made of new technology plastic, the toughness is more than ten times that of ordinary plastic, strong resilience, no deformation after repeated use, and more durable.
2)The product is designed with rounded corners to prevent scratches and damage to the machine, making it safer.
Detailed Specification:
Pre: Screen Printing Kit